About Us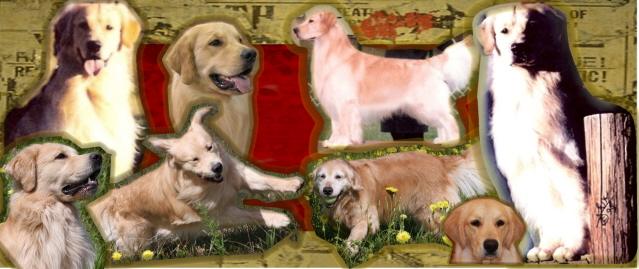 Bravo Golden Retrievers
We began our search in 1992 for a Golden Retriever puppy to add to our family. In Judy's early twenties, she was actively showing Afghan Hounds … so we knew there was a right way and a wrong way to locate any dog to be a part of our family.
It took several months, but our search for a Golden Retriever led us to Linda Willard and Jane Fish … both Texas Golden Retriever Breeders in the Austin area. It was well worth the wait to finally add our Golden puppy, Murphy, to our family and forever changing our lives. Although we have been showing Golden Retrievers in conformation since 1992, Bravo Golden Retrievers was born with our first litter in 1994 … Judy Word and Mark Word listed as breeders!
We have been very blessed to have produced some wonderful Goldens with temperaments the breed is known for … temperaments of GOLD, who have gone on to win various AKC titles and make their mark on the breed. Through limited breeding we have been able to accomplish so much in the Golden Retriever world.
We are located in the beautiful Lake Ray Hubbard area, just east of Dallas in Rockwall, Texas. Our Golden Retrievers are raised in our home, being well socialized and loved. We have found by the dogs being a part of our family's life and our daily activities is the best way to truly get to know and love each of our Goldens.
Since 1996 to 2011, Judy has been responsible for acquiring artwork for the Golden Retriever Foundation auctions. The profits from the GRF auctions benefit our beloved Golden Retrievers through education, health and funds for rescue. The auctions have brought in hundreds of thousands of dollars over the years … for more information visit our links page and look for the Golden Retriever Foundation link. She, also, serves on the committee for the Golden Retriever Foundation Gala featuring the Top Twenty, this annual event is held at the GRCA National. The 2013 Gala raised $125,000 in one evening … AWESOME! We are both members of the Golden Retriever Club of America; and in the past, Judy has served on the Board of Directors of the Dallas Ft. Worth Metro Golden Retriever Club in many different capacities, including President of the Club for two years. Judy has received serveral "Outstanding Service Awards" from GRCA for her work and dedication to the breed. We both believe in giving back to our Golden Retrievers.
We are both proud members in good standing of the local breed club, which is the Dallas/Ft. Worth Metro Golden Retriever Club – www.dfwmgrc.org; and members of the national breed club, which is the Golden Retriever Club of America www.grca.org. Bravo Goldens, Mark and Judy Word, are members of the American Kennel Club's "Breeder of Merit" program.
What an honor and a thrill when Judy was featured on the panel of Sweepstakes Judges for the 2008 GRCA Eastern Regional Specialty in Atlanta!
Regardless of how you found our website … either through the DFW Golden Retriever Breeders website or www.bravogoldens.com  or searching the web for Breeders of Golden Retrievers in Texas, we hope you enjoy our dogs and have learned a little something about Golden Retrievers along the way!
For one-of-a-kind Golden Goodies visit the "by Judy" page!!!
Please, visit our "Puppy Information" page and educate yourself on what to look for in a reputable Golden Retriever breeder.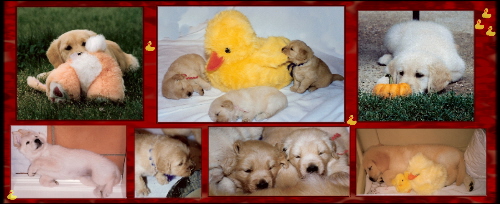 Current and past photos of our litters … see "Puppies"
Current and planned breedings … see "Litters"
Judy Word and Mark Word thank you for visiting Bravo Golden Retrievers …
we are proud of our Goldens and their accomplishments!!!
Have a Golden day!