Puppy Information
Bravo Golden Retriever Puppies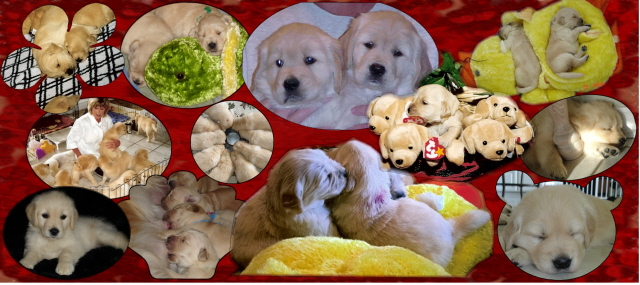 Judy Word and Mark Word
Bravo Golden Retrievers
We strive for excellence in our small breeding program, knowing that as breeders we are responsible for the future of the Golden Retriever breed that we love! We have planned Bravo Golden's breeding program around Goldens with the soundest temperaments, intelligence and physical conformation. Although, we primarily breed to produce a show dog for ourselves, the majority of our puppies are sold as loving companions to pet homes on a non-breeding contract with AKC limited registration.
Bravo puppies are raised in our kitchen and are very well socialized. We let our Golden puppies go to their new homes when they reach eight weeks of age, have received their well check from our veterinarian, and received their immunizations. Potential new homes are screened and puppies are placed according to their personalities with their new family. We want to get to know you … so we invite our potential new homes to come out after the litter is born and get to know us and our dogs. When you purchase a Golden Retriever from us you get a new family member and we will be there to answer your questions and make recommendations for the life of your Golden.
All Bravo Golden Retrievers used for breeding have all their clearances before being bred. Their eyes are checked yearly by a Board Certified Ophthalmologist, their hearts cleared by a Board Certified Cardiologist, hip and elbow clearances by the Orthopedic Foundation for Animals. We are focused on raising the best quality Golden possible!
When searching for a litter you can expect to pay anywhere from $1800 to $2500 for a companion puppy and more for a show prospect.
Please, refer to our  tab "Puppies" or "Available"
 for available puppies or upcoming litters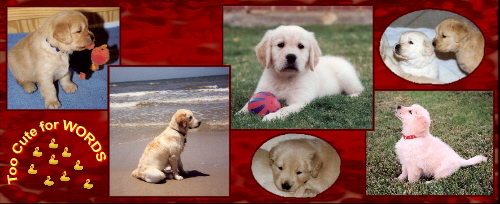 Puppy Buyer Be Aware!
There are Golden Retriever Breeders and there *are* Golden Retriever Breeders.
Anyone can say their Golden Retrievers have "clearances." Anyone can say they are a member of an AKC Golden Retriever breed club, GRCA or DFWMGRC, but this is no guarantee they do all the recommended clearances and the most important one … the Hallmark of the breed, anyone can say their Goldens have good temperaments.
Do not feel embarrassed to ask a Golden breeder to provide you with copies of health clearances for the sire and the dam of the litter. Unfortunately, it is not enough anymore to JUST ask for clearances on the parents of the litter. Ask about the history of the pedigree and the depth of the clearances of the Golden Retrievers behind the litter you are inquiring about! Do they know … they should! Have the grandparents, great grandparents, etc. been checked for the hereditary problems of the Golden Retriever breed? Know what you are getting into and insist on full disclosure. Ask for written verification of clearances on the puppy's pedigree. This information is easily obtained from the OFA website, so there really is no excuse for a breeder not to supply that information to you.
Buying a Golden Retriever puppy is a huge commitment, one that will be your responsibility for many years and one that will provide you with some of the happiest times of your life! If a breeder is unwilling or hesitant to answer your questions, or supply references upon request … RUN until you find a Golden Retriever breeder that will. There are good breeders of Golden Retrievers in Texas … don't get in a hurry … do your homework … the purchase of a Golden Retriever to become part of your family is nothing to be rushed into. Be an informed consumer and visit the Golden Retriever Club of America's website (www.grca.org).
Good luck in your search for a Golden puppy!
May all your days be Golden 🙂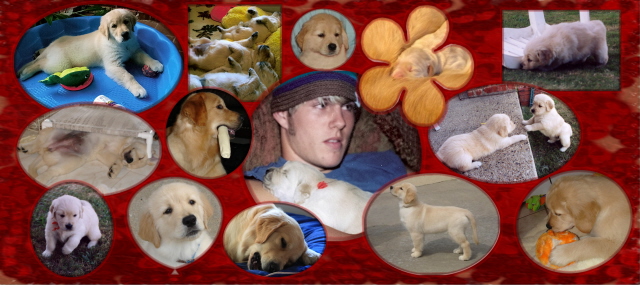 Visit our "Puppies" page for available puppies or upcoming litters!!!
Visit our "Puppies" page for photos of our latest litter …

If you searched for us by name or Bravo Golden Retrievers and got internet hits for other area breeders, please be aware that we are independent breeders and, while we are proudly associated, as friends, with the people on the DFW Golden Breeders website www.dfwgoldenbreeders.com
we are not associated with certain other Texas Golden Retriever Breeders nor will we refer to them.
SO … YOU THINK YOU WANT A PUPPY?!?!
This is not said in jest!
Before you proceed take a look at this video … it is up to you!
This will be your dog if you don't put the time and energy into raising
your puppy … REMEMBER … TRAIN, TRAIN … then TRAIN some more!!!
Cut and paste the following link …
http://www.youtube.com/watch?v=b8nMrzrO5aI