"Dancing Goldens"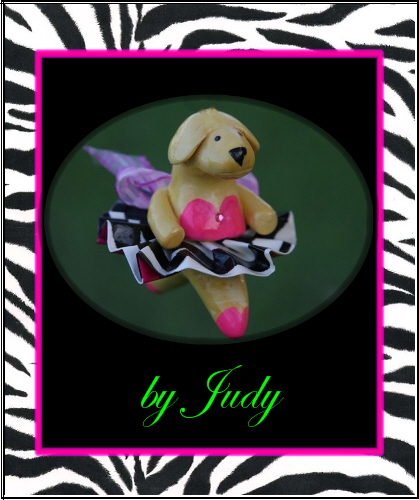 Price $15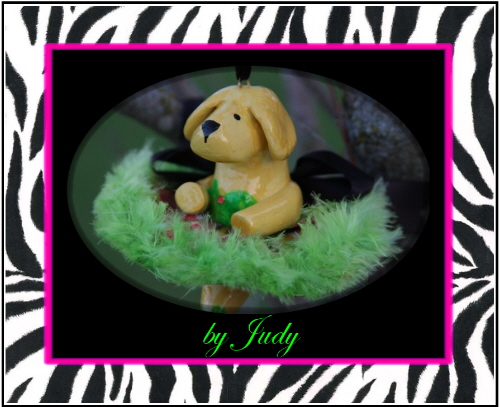 Price $25


At home on the Christmas tree or just hanging around the house 🙂
The perfect gift for any dog lover!
by Judy
Each ornament is hand-sculpted … making each an original!
Size varies between three-half inches to four inches in height
Tutu approximately three inches in diameter with many patterns available.
Each priced at $15.00
Available in larger size (between four-half inches to five inches) for $25.00
These will have a double ruffle "tutu" and/or feathers.
Price does not include shipping and handling
To order contact Judy Word
Below are other variations … ENJOY!
Too many Tutu options to picture all of them …
Foils of every color, stripes, solids, polka dots, floral, animal prints, etc. …
Special requests welcome!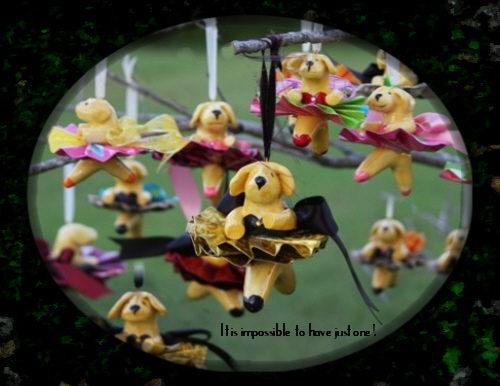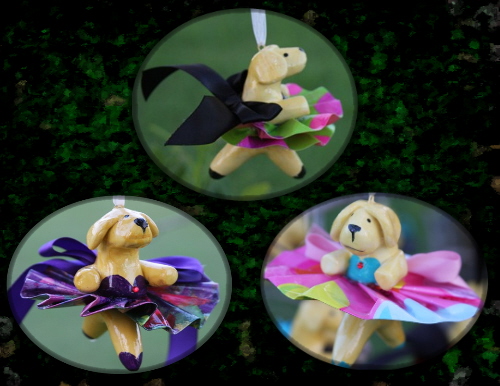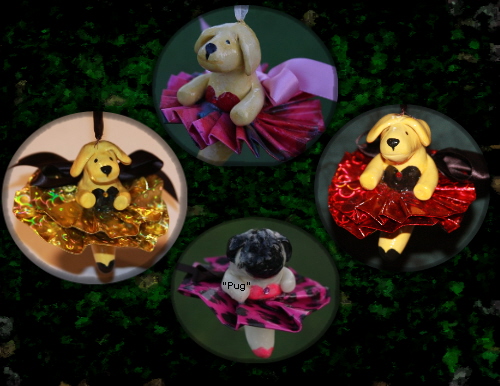 Contact me to place an order …
Judy Word
972-771-0652