Presents
Bravo-Plantanoro Down the Hatch
Sire: CH Bravo's Old Spice SDHF, OS
Dam: Am CH Rush Hill Pharbid'n Pleasure
Whelped: January 18, 2006
Hips OFA GR-96017E29M-VPI, Elbows OFA GR-EL18286M29-VPI, Heart OFA GR-CA21507/26M/C-VPI, OFA GR-EYES571/84M-VPI, CHIC#79465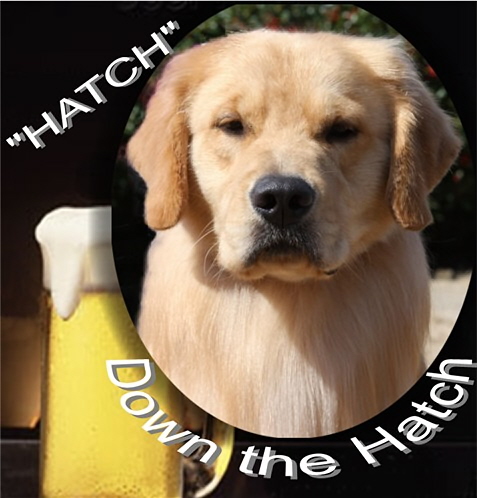 "Hatch"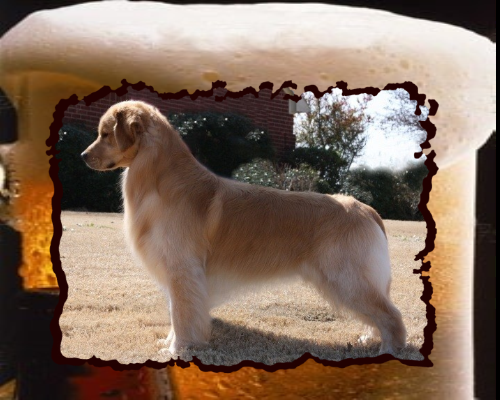 Breeders – Mary Meador and Tonya Struble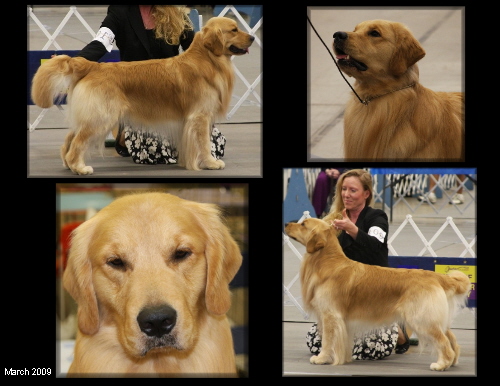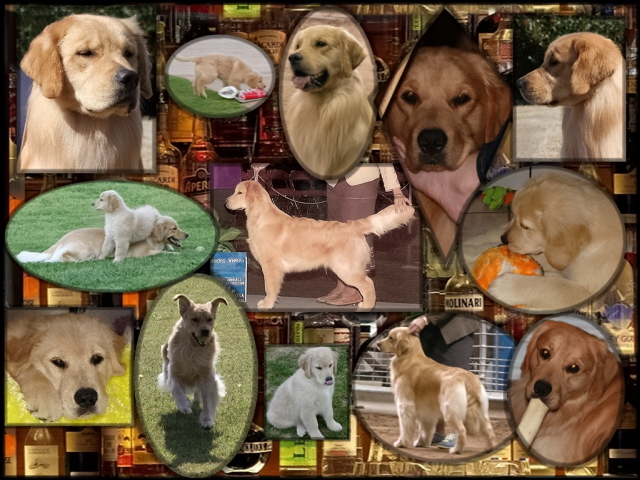 Achievements:
Hatch has been shown on a limited basis, but has accomplished two major reserves from respected breeder judge Nancy Talbot and Michael Faulkner … both from the puppy class. Hatch is taking some time out from the show ring to mature.


How lucky we are to have this Clipper son as part of our family … it is never a dull moment 🙂
Keep up-to-date with Hatch by visiting his "More Photos" page and the "Brags" page!
Inquires welcome for Stud Service to Hatch!
Pedigree of "Bravo-Plantanoro Down the Hatch"

Parents
GrandParents
GreatGrandParents
SIRE

CH Bravo's Old Spice SDHF, OS      

BISS/AM/MEX/AMS/WC CH Sheffield-Ducat's Spellbound SDHF,OS

 /Can CH Signature's Natural Wonder OS SDHF CGC TT
CH Ducat's Fortune in Gold CDX,SH,WC,VCX
Ginge Ain't Whistling Dixie OD
CH Tangleloft Odds On Pebwin CD WC VC OS
CH Gower's Ginge TGIF OD

DAM

Am CH Rush Hill Pharbid'n Pleasure

BIS BISS Am/Can CH Rush Hill's Haagen-Dazs CDX JH AX OAJ WCX VCX OS SDHF; Can. CD, WC
CH Tangleloft Odds On Pebwin CD WC VC OS
Am/Can Ch Kinsha's Flight to Rush Hill OD
Am. CH. Rush Hill's Crime Of Passion OD
Am. CH Rush Hill's Goodtime's Never End OS
CH Chuckanuts Madison Avenue